Tweet
We support as your bearing point to manage your business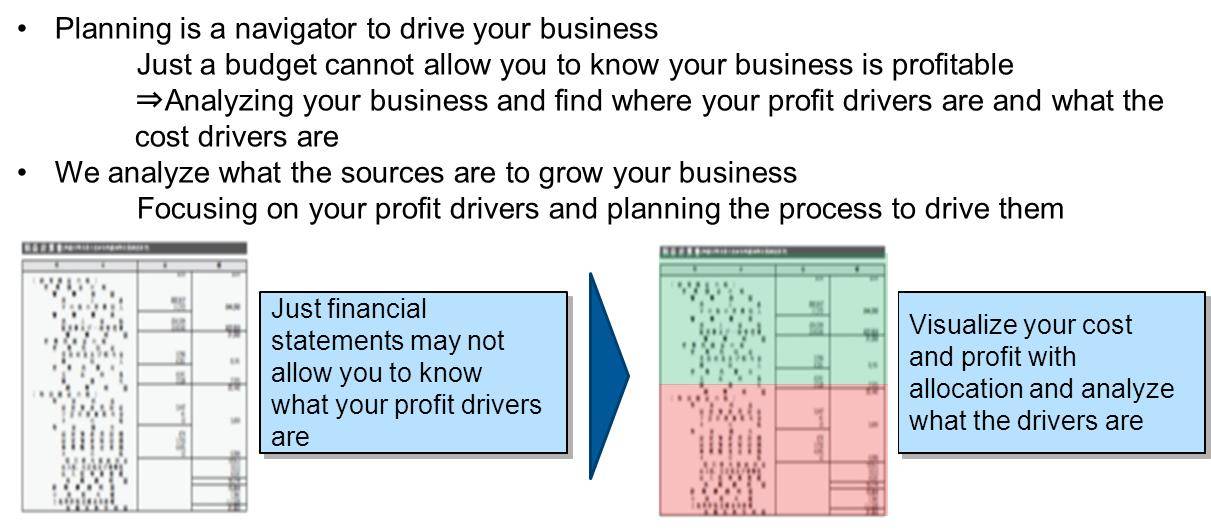 A business planning and budgeting is important to manage your business. Many business plans are, however, too far from the reality, or just kept in dead storage.
Yoda CPA supports you to build a usable business plan or a budget controlling, with our experiences leading finance and accounting of companies in various industries or sizes.
A monthly reporting should be a 'mirror' to show you the reality of your business. However people say "a monthly report cannot tell me if the business is going well" or "a report does not tell me how we can improve our business".
Yoda CPA supports you to visualize your business and make your report a usable, which is closely connected to your business plan or budget as a bearing point to lead your business.
Yoda CPA will answer various finance and accounting questions. We do not charge to your first question at the beginning. We will let you know so if your question is material, requiring a detailed research or too much complicated.
Please contact us through the "contact" link above.