Tweet
We fill a vacancy of a position in finance & accounting until your successor joins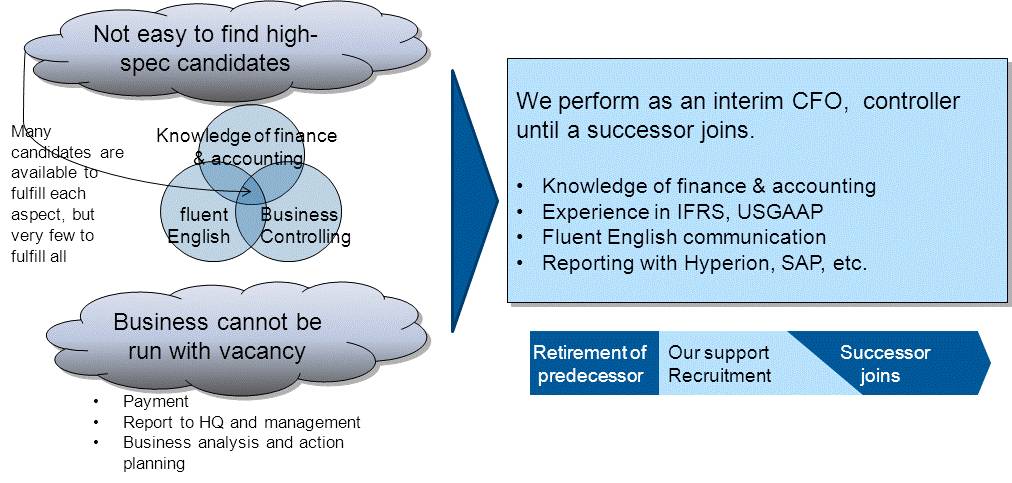 When an expat returns, or when a CFO or a controller suddenly resigns, we fill the vacancy until you find a permanent successor.
Although many candidates are available in the recession, it is not easy to find a perfect candidate with fluent English, enough practical experience and knowledge in finance and accounting, and a sense of management. However the situation does not allow you to leave the position vacant as an important management position.
We will support immediately in such a situation. Yoda CPA will make your finance and accounting sustainable with experiences as a CFO or a controller, and special technics to handle the business overview and to be on board immediately.
This service is also available for the person who wants to leave the company but cannot until a successor is found. We will be able to become your temporary successor until the company finds a permanent one.
Please contact us through the "contact" link above.